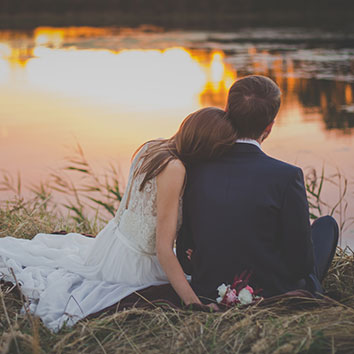 My dear Stacey,
It is now almost 10 o'clock in the morning on a Wednesday as I write this letter to you. I am sitting on the balcony looking out over the gardens and enjoying the fresh air. I will be checking out of the hotel after I finish writing this letter and then I will begin the long drive home to you. It will take me two days on the road before I reach home but it will be time well-spent thinking of you and our beautiful life together. When I arrive home, I know you won't be waiting at the door, but that is perfectly alright, I understand. I will come to meet you.
The conference was a huge success, I was surprised at the huge turnout of delegates, and the quality of the presentations seem to improve every year. You would surely be wondering how my presentation went. Well, as nervous as I was at the start, I must say I did quite well overall and didn't stutter or make mistakes. My paper was indeed very well-received. I was pleased with the response from the participants and impressed with their questions. The discussion that followed each question was very lively and stimulating, and it gave me food for thought for my next presentation. As happy as I was with all that, I am even happier to be on my way home to you soon. There is so much I want to share with you.
The weather is beautiful today, I would be tempted to call it an almost perfect day. The sun is shining although it is a little cool. There is a soft breeze blowing but it is not too windy. There are puffs of white clouds in the blue sky above me moving slowly, as if they were being pulled by an invisible hand. I see many people in the hotel garden. Families, friends and couples are enjoying the lovely weather outdoors. This is the season you love the most; I know that my dear, springtime is your favourite time of year – a time when all the flowers will start to bloom and flower beds springing up everywhere. You cultivated a beautiful garden in our home. I remember the flowers that you chose to plant in our garden; they were absolutely magnificent. Such vibrant colours and also very fragrant.
I know you love lilies the most, especially calla lilies but you never liked roses. You said they were too thorny and 'so corny'. I love your quirkiness and easy laughter. The small things in life made you happy, the ordinary things made you smile contentedly. Stacey, I am so very pleased to be the one who was able to make you smile and giggle. Making you happy has always been an important part of my life.
To view the complete article, subscribe to Just English magazine.
conference – a meeting to exchange ideas or for discussion
delegate – a person representing a company at a conference
cultivate – to grow and take care of the growth of plants
Click
here
to download the audio