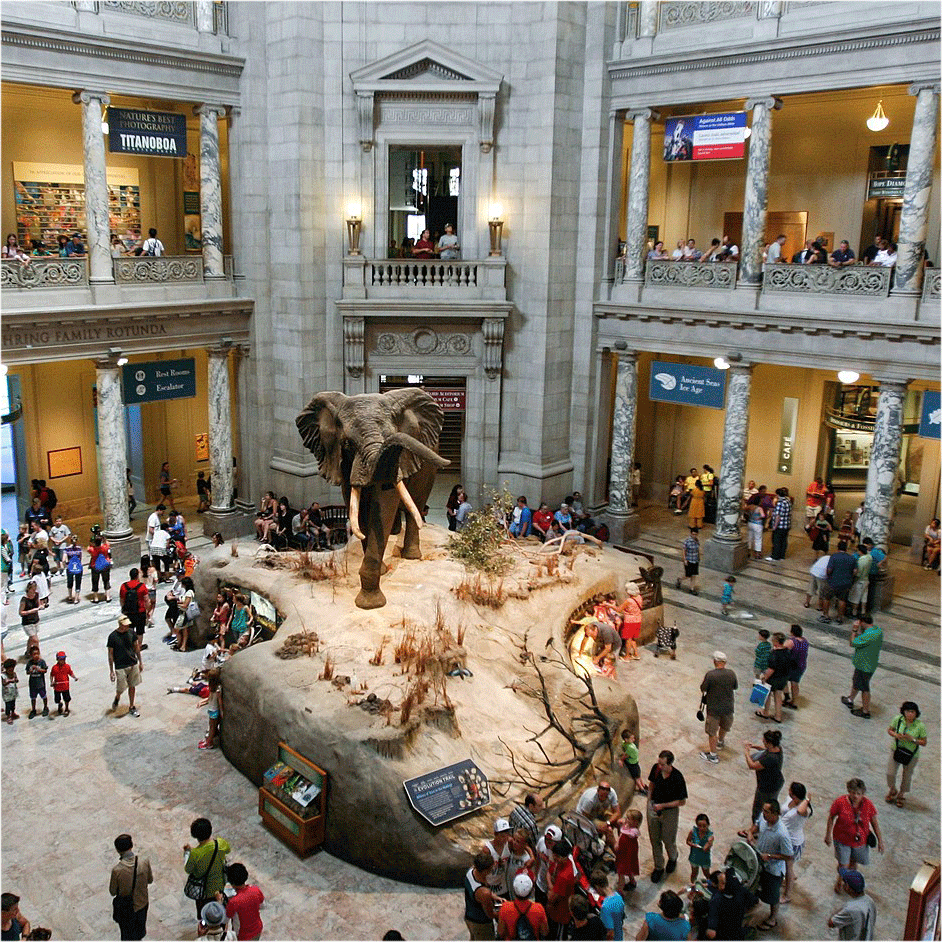 Washington, D.C.'s National Mall probably holds the world record for having the most number of museums in one place. Yes, you read that right! There are eleven museums arranged around this large oval park. All of them are managed by a government body called the Smithsonian Institution.
 A visit to Washington, D.C. is incomplete without visiting at least a few of these famous museums. It would be almost impossible to visit all of them in one trip, so how do you choose? Here is a guide to some of the most kid-friendly museums at the National Mall.
National Museum of Natural History
The National Museum of Natural History is one of the oldest Smithsonian museums. However, this does not mean that it is dusty and boring! If you love flora, fauna and the great outdoors, this is the perfect museum for you.
There are many exhibition halls in this museum. The Mammals Hall is just like a zoo except that the animals are stuffed. It is a fantastic place to learn about the theory of evolution. The Dinosaurs Hall houses 46 almost-complete sets of dinosaur fossils, including a tyrannosaurus rex! You can also see real paleontologists at work at the Fossil Lab.
Best of all, some animals in this museum are alive! The beautiful aquariums in the Oceans Hall are home to some lively underwater creatures. You can also find live insects in the Insect Zoo, some of which you can even touch and hold in your hand.
National Air and Space Museum
The National Air and Space Museum is all about some of the largest and most high-tech machines in the world: jets and spaceships!
Here, you can stand up-close and personal with the world's first successful aircraft designed and flown by the Wright brothers. You can also view the Bell X-1 which was the first plane to fly faster than the speed of sound. Famous spaceships on display include the Apollo 11 module which brought the first humans to the moon in 1969, and Friendship 7 which John Glenn used to become the first U.S. astronaut to orbit the earth in 1962.
To view the complete article, subscribe to Just English magazine.
stuff – the act of filling the skin of a dead animal with material to restore its original size and appearance
paleontologist – a scientist who studies fossils
module – an independent unit of a larger machine (e.g. part of a spaceship)
Click
here
to download the audio