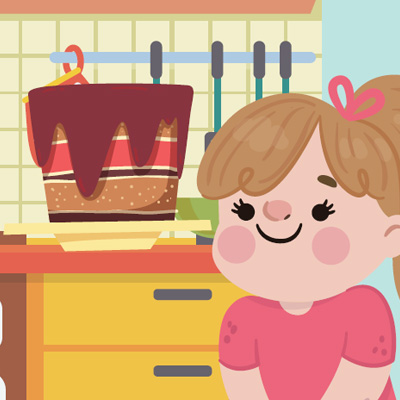 I was six years old. I loved beautiful cakes with icing and delicate sugar flowers. More than anything at that time, I wanted my mother to bake and make beautiful cakes for me. For months I asked and asked my mother for that cake. I didn't know then that my mother did not do it because she did not know how.
Oh, my mother baked the best cakes, don't get me wrong. She just didn't know how to make a beautiful one. My mother, being the loving and caring mother that she was, did not want to make me sad. So, one day she took the time to make the most wonderful and beautiful cake ever for me.
When she was finished with the cake that evening, I was so happy. I told my mother that it was the most beautiful cake I had ever seen. I could not thank my mother enough that day. My mother was glad that she had made me happy. I did not let anyone cut and eat the cake that night. I wanted to show my friend when she came over to play with me the next morning. I was so happy with the way my mother's cake turned out. I could not wait to show off my mother's baking skills to my friend.
That night, it took me a while to fall asleep. I thought about how surprised and envious my friend would feel. I was sure my friend would think that my mother was a wonderful baker.
To view the complete article, subscribe to Just English magazine.
delicate – easily broken or damaged; fragile
envious – feeling or showing envy/ jealousy
Click
here
to download the Activity Sheet